Top Stories of the Week:
Harley Davidson's Upcoming eBike, Bosch's New Speed Pedelec Motor, and More
Get a Sneak Peek at Harley Davidson's New Serial 1 eBike
Discover Evelo's Delta X Duo: Promising Double the Range
Introducing Berlin's Schindelhauer's New Pinion Geared Models
Explore Exciting News Accessories: Smart LEDS, E-bike for Pet Lovers, and the High Quality Chrome Industries Jacket
Find Out How Trail Grants are Shaping E-bike Power Across the US and eCargo Bikes are Revolutionizing Road Maintenance in the UK
Stay Updated on the Latest Electric Kickscooter Advancements from the US and the UK
Plus, Dive into the Latest Global News from the eBike Business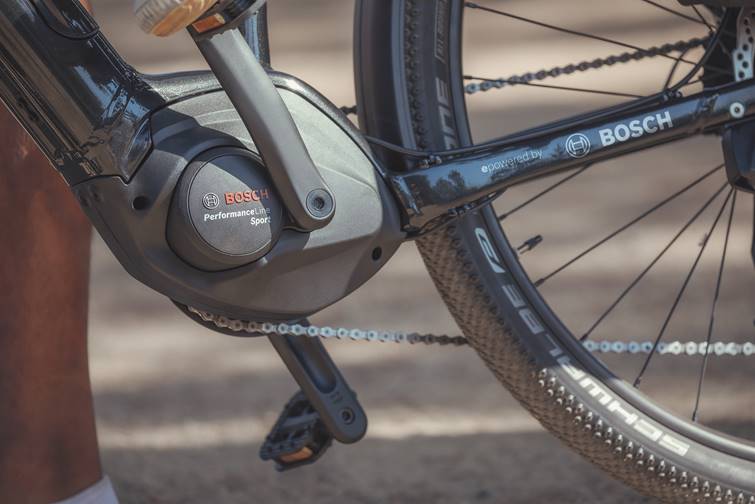 New Developments in the World of eBikes and Systems
Bosch Introduces New Speed Pedelec Motor for the US and New Zealand
Bosch has recently added the Performance Line Sport drive unit to their range of pedal-assist eBike motors. This innovative motor, belonging to the Performance Line series, provides riders with 65 newton-meters of torque when traveling at speeds above 20 mph, reaching up to 28 mph. Due to its classification as a Class 3 drive unit, designed for speeds up to 28 mph, the Performance Line Sport motor is currently available only in the United States and New Zealand.
The Performance Line Sport motor serves as a lighter alternative to Bosch's existing Bosch Performance Line Speed motor, which boasts 85Nm of torque and 340% maximum assistance. In comparison, the Performance Line Sport offers 65Nm of torque and 300% maximum assistance.
Starting from November 2020, US customers can anticipate the arrival of electric bicycles equipped with the Performance Line Sport drive unit. Among the brands collaborating with Bosch are Benno Bikes, Cannondale, Electra, and Tern.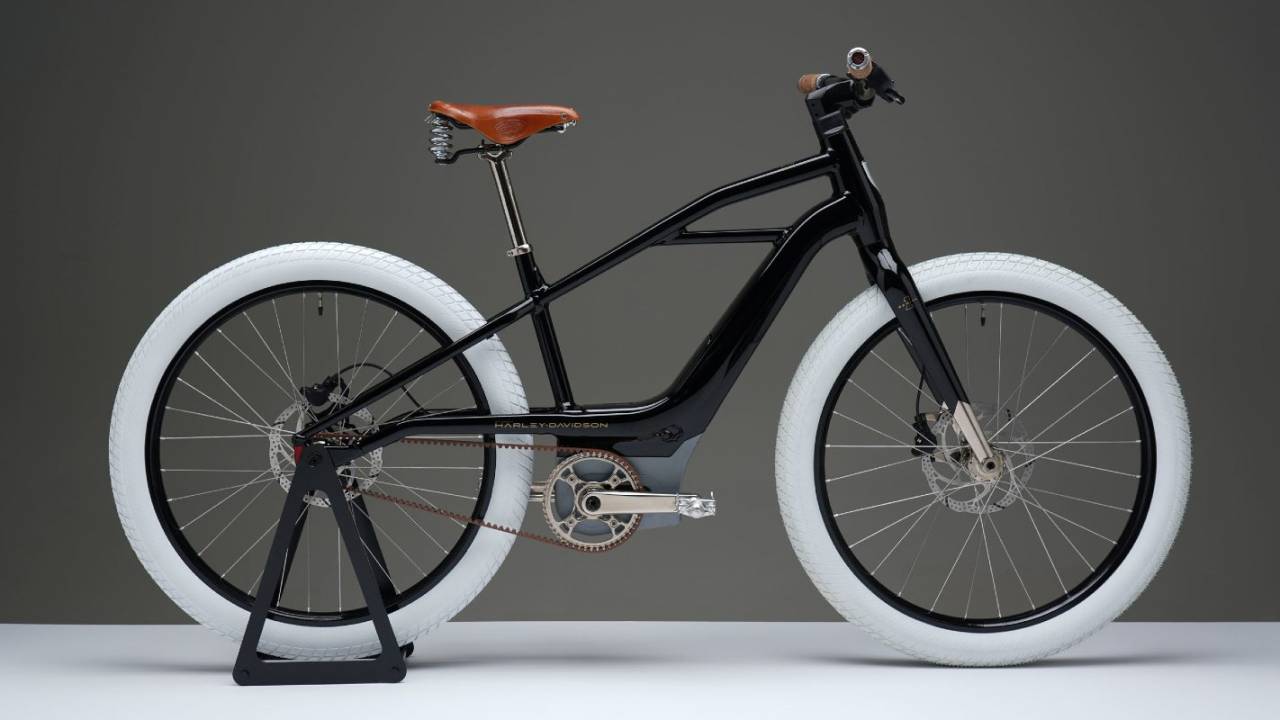 Exciting News: Harley Davidson Ventures into the eBike Market with Serial 1
While technical specifications remain undisclosed, teaser photos reveal a mid-motor design integrated with frame batteries. According to The Verge, Harley-Davidson will soon release a captivating electric bike, set to hit the market in March 2021. Additionally, the renowned motorcycle manufacturer has decided to establish a separate entity, Serial 1 Cycle, solely dedicated to its e-bike division.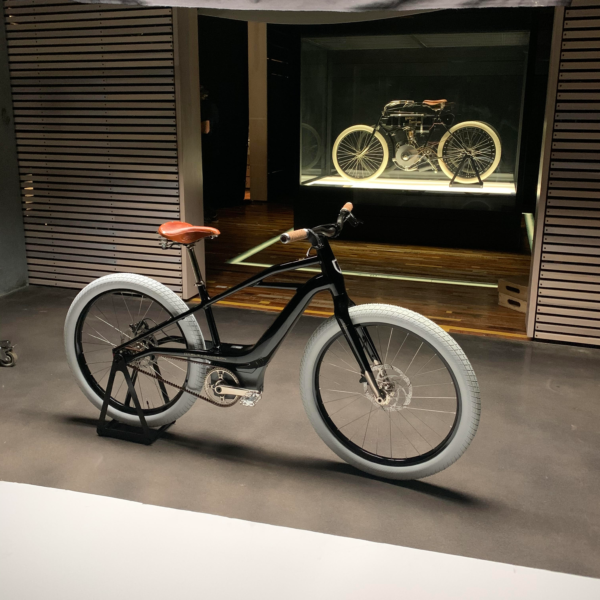 The Serial 1 Name: A Tribute to Harley Davidson's Legacy
The name Serial 1 pays homage to the iconic "Serial Number One," which was Harley-Davidson's very first motorcycle built in 1903. The teaser photos of their new e-bike reveal intricate design elements reminiscent of this historic motorbike. While technical specifications have yet to be disclosed, EBR will promptly update you once they are unveiled. For direct updates, you can also subscribe at Serial 1.
Evelo's Delta X Duo: Expanding Boundaries with Enhanced Range
Evelo's groundbreaking Delta X Duo model is revolutionizing e-bike capabilities through its incorporation of two potent batteries and a powerful mid-drive system. With a staggering 1114Wh capacity, this e-bike utilizes dual batteries—one integrated into the frame and another housed in the rear rack. The Bafang mid-drive boasts an impressive 750W rating and 120Nm of torque, providing unparalleled performance. Gearing is expertly facilitated by the Enviolo continuously variable system. The total weight, including the batteries, is 73.2lbs / 33.2kg. The retail price for this exceptional model is US$4499.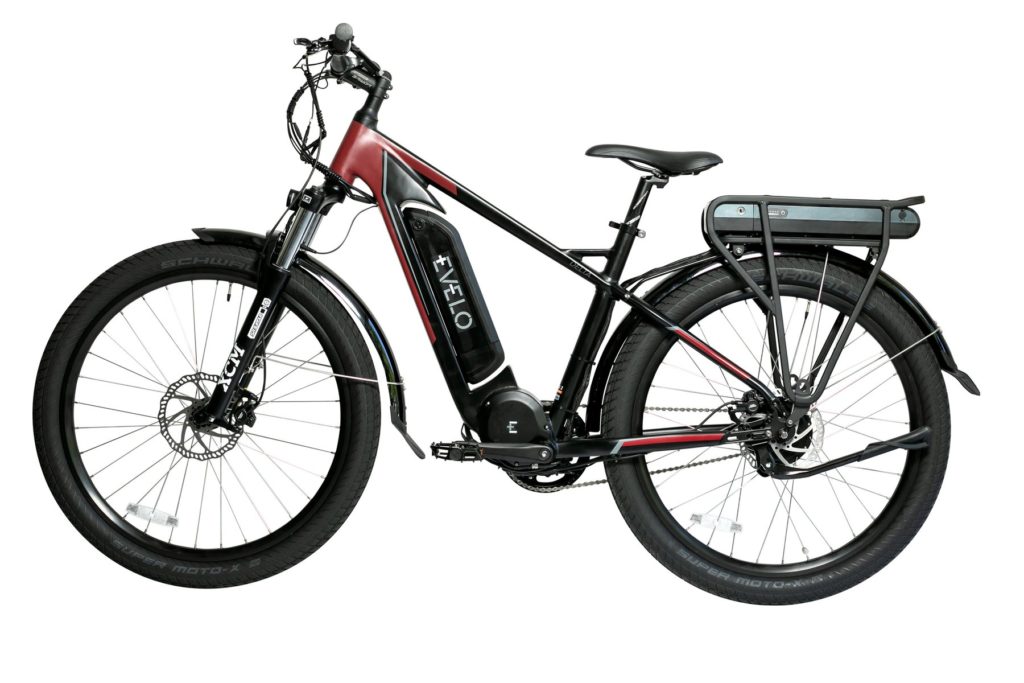 Schindelhauer: Embracing Innovation with Pinion Bottom Bracket Gearing
Schindelhauer, renowned for crafting elegant and lightweight city e-bikes, introduces their latest offerings—the Arthur VI/IX and Antonia models. These cutting-edge bicycles combine the esteemed Mahle ebikemotion rear hub motor system with innovative Pinion bottom bracket gearing. This dynamic combination yields a lightweight e-bike with enclosed gears, reducing maintenance requirements. Additionally, the bikes feature a reliable Gates Carbon Belt Drive and a 250Wh frame enclosed battery for added convenience and efficiency.

Schindelhauer are renowned for their sleek, elegant designs, exemplified by the striking Antonia model.
The quoted weights for the Antonia and Arthur models are approximately 15.9kg and 15.7kg, respectively, which equates to just under 35lbs. These visually stunning bicycles are set to make their appearance in European shops in January 2021, with the Arthur priced at 4.595 euros and the Antonia priced at 4895 euros.
Accessories
Introducing Hi!Mobee: Revolutionizing Wearable Lights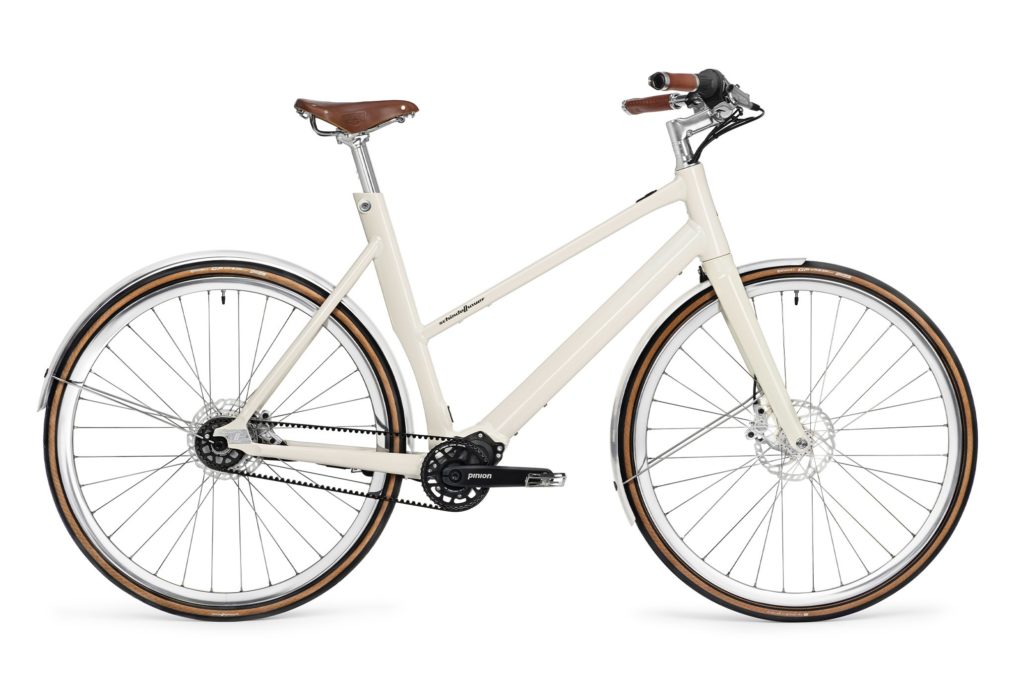 While electric bikes already incorporate impressive technology, their standard lighting is often limited to just a front and rear light. Advanced features like brake lights are typically found only on high-end models. However, French company Hi!Mobee seeks to redefine bike lighting with their groundbreaking smart LED bike harness, generating significant buzz in the cycling community as reported by Bikebiz UK.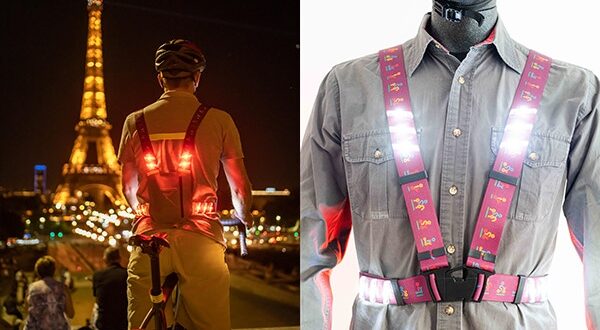 According to Hi!Mobee, their Weelight harness-style vest is designed to ensure visibility from all angles, day and night, making cyclists visible even from a minimum distance of 35m (115 feet) during daylight hours. Moreover, this innovative product incorporates turn signaling via a handlebar remote and automatically activates brake lights and hazard lights in emergency situations using intelligent computer sensors.
For those intrigued by this groundbreaking invention, there is also a Kickstarter campaign available, offering early bird prices starting at only 99 euros.
Rad Power Introduces New Accessories for Pet Owners
Rad Power has recently unveiled their highly anticipated Rad Pets Collection, featuring a range of products designed specifically for beloved pets. From carriers to portable water bowls, chew toys, and kerchiefs, this collection offers an array of accessories catered to the needs and comfort of pets.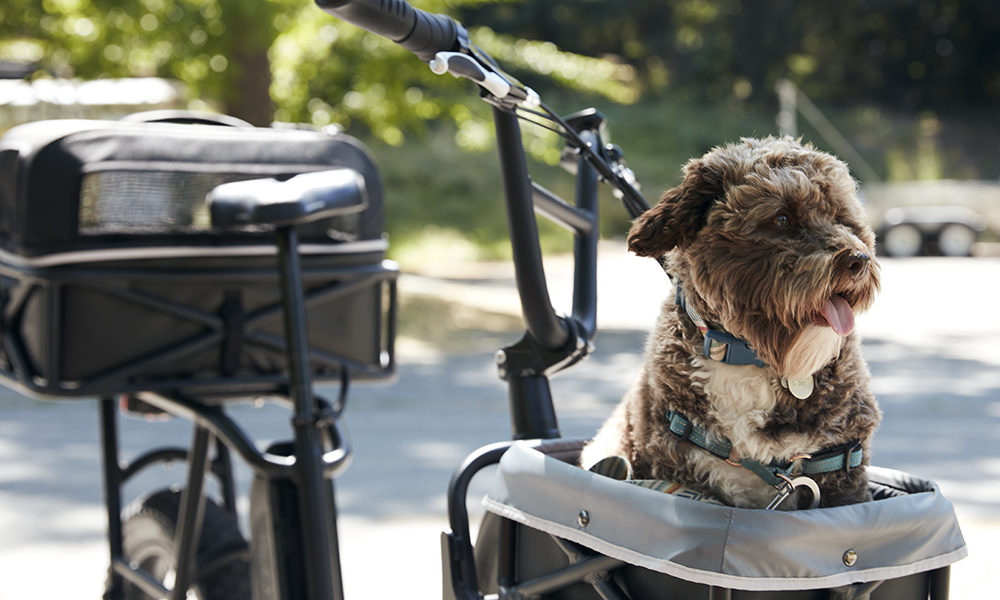 Chrome Presents the Innovative Storm Salute Commuter Jacket
Maker of High Quality Outdoor Clothing Bags and Footwear
Chrome Industries, renowned for their exceptional outdoor clothing bags and footwear, has recently introduced the remarkable Storm Salute Commute for women. Crafted with waterproof, breathable stretch fabric, this product is fully seam-taped to ensure optimal waterproofness. What sets it apart is the adjustable Storm Hood, which impeccably fits your helmet even during intense biking sessions.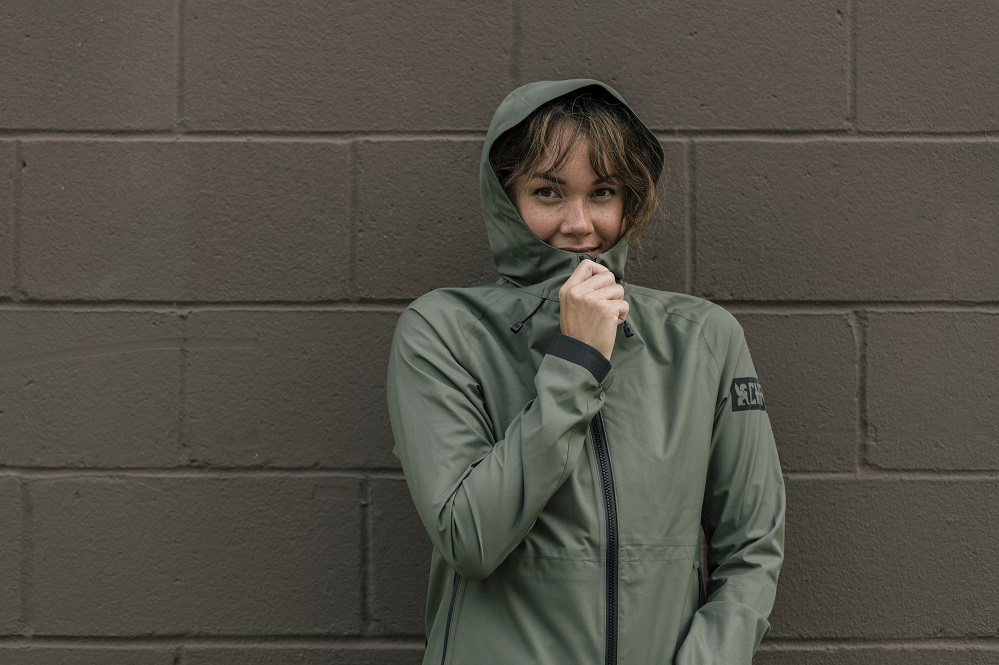 Chrome confidently asserts, "This ideal commuter jacket offers the perfect fit with an adjustable drop hem with drawcord, while the two-way zip and upper back yoke vent aid in keeping you cool. To stash your stuff, the Storm Salute Commute features a zippered interior phone pocket and back cargo pocket." The manufacturer's suggested retail price for this fantastic jacket is $185.
Trail News
IMBA Highlights Additional Trail Projects
The International Mountain Biking Association, known as IMBA, has kindly shared exciting information about their latest projects that are now receiving funding. It's essential to note that these projects benefit from matching donations, effectively doubling the impact of any contributions made. Discover the newly funded Dig In projects here.
Furthermore, get a closer look at the remarkable progress being made through IMBA Trail Accelerator grants by watching this informative video:
eCargo Bikes
Raleigh UK Collaborates with Highway Giants
Witness a roadworker in London efficiently utilizing a Raleigh e-cargo bike.
According to Cycling Industry News, the UK has embraced the concept of e-cargo bikes as highways giants Ringway Jacobs and Eurovia have recently put them to the test. Raleigh, through a trial period, has successfully introduced these bikes to businesses seeking alternatives to traditional vans. Designed to serve infrastructure businesses primarily in London's bustling construction sector, these bikes carry materials, tools, and equipment between various sites, as well as provide fast and reliable transport for individuals commuting from offices to job sites.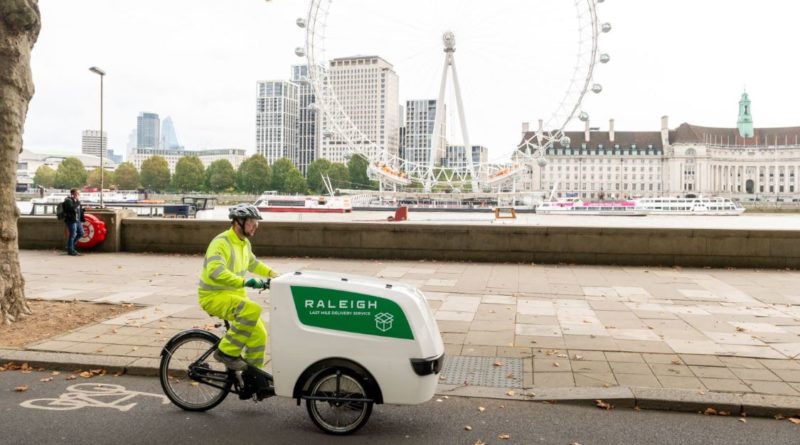 The article further explains that businesses can now directly access these cargo bikes from Raleigh, with delivery and training services available. Additionally, customization options are offered to suit each business's branding needs. The bikes will also be conveniently available through selected retailers and online at Raleigh.co.uk or Raleigh's cycle to work website ebikeaccess.co.uk.
eMicromobility
The Rise of eKickscooter Sales Boosts Unagi's Expansion
Unagi electric scooters are high-end, cutting-edge products with dual motors
According to Micromobilitybiz reports, Unagi, a leading manufacturer of e-scooters in the US, has recently opened its second retail store in Brooklyn's vibrant neighborhood of Wythe Avenue, following the successful launch of its first store in Los Angeles.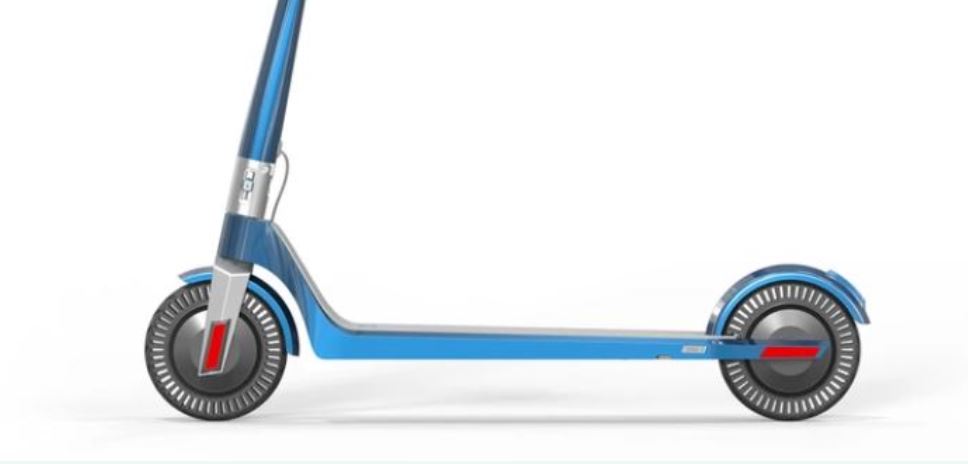 The article highlights the tremendous growth of Unagi's sales in New York City, which quadrupled between the first and second quarters of this year. Compared to the same period in 2019, sales in Q2 have surged by an impressive 549%.
To support its expanding business, Unagi recently secured $3.15 million in seed funding. These funds will be used to further develop and scale the company's operations, including research and development as well as increased production capabilities.
Unagi's electric e-kickscooters are renowned for their premium quality and craftsmanship, often being compared to the "iPhone" or "Tesla" of electric scooters. These sleek scooters feature state-of-the-art materials such as carbon fiber, magnesium, and cnc-machined aluminum. With dual motors delivering a total of 450 watts of power, these scooters weigh in at a mere 24 pounds. Prices for Unagi scooters start at $840, with flexible installment options starting at $35.00 per month.
eKickscooter Boom Creates Opportunities for Small Startups in the UK
In an article published by This ZAG article, it is revealed through a comprehensive map that a multitude of companies are participating in the ongoing e-scooter trials across the UK. Surprisingly, smaller startups like Ginger and Zwings have secured more locations than industry giants like Bird, Lime, and Neuron. This trend is a departure from established micromobility markets worldwide, where dominant players such as Bird, Lime, and Spin overshadow smaller players like Zwings, Ginger, and Zipp.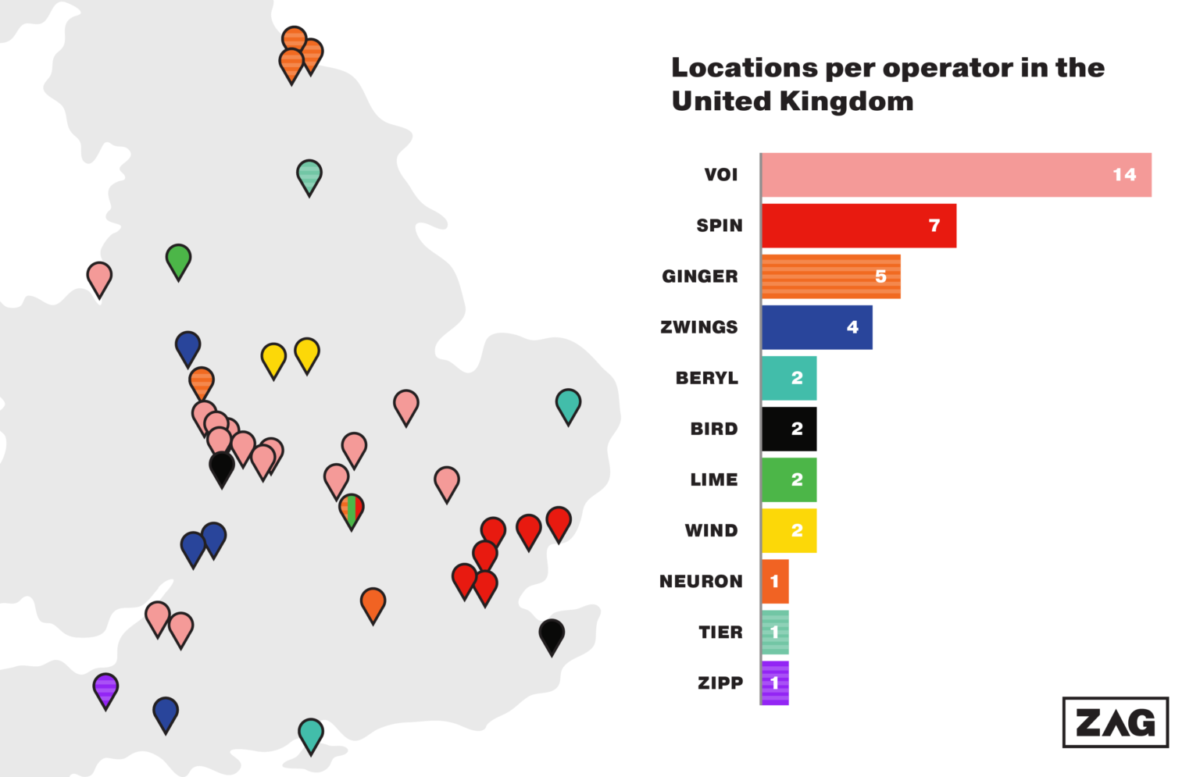 However, the ultimate success of these trials will only be determined next year, once the trials have concluded and the UK government decides whether to fully legalize public shared e-scooters.
eBike Biz
The Latest on Europe's E-Bike Market Supply Chain
The highly successful American e-bike company, Rad Power, has sent a message to its potential European customers due to logistical challenges caused by the surge in demand resulting from the COVID-19 pandemic:
"With the unprecedented increase in demand for ebikes following the global impact of COVID-19, keeping up with this demand has presented some logistical challenges. As the pandemic continues, it has caused dynamic shifts in stock availability worldwide. We are committed to supporting our customers and providing prompt communication regarding stock availability, shipping dates, and any potential delays. To ensure the best customer service experience, we have expanded our customer service team."
Unfortunately, Rad Power is currently experiencing limited ocean freight capacity for shipments from Asia to Europe. However, the company's supply chain partners are actively working on obtaining larger quantities to mitigate any potential disruptions.
This update from Rad Power underscores the ongoing challenges faced by e-bike manufacturers in meeting the surging demand in the wake of COVID-19.