Introducing the Faraday Cortland
We are excited to announce the arrival of the new electric bike, the Faraday Cortland, which is set to hit the market in February 2016. Similar to their classically styled Porteur, Faraday has designed this step thru frame bike with great attention to detail.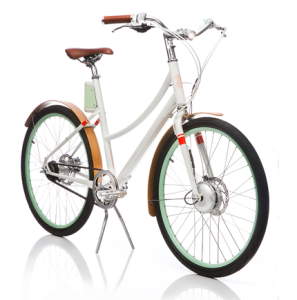 Pedego has entered the scene as well with their innovative Latch folding e-bike, which features a belt instead of a traditional chain. This unique design offers a convenient and compact option for on-the-go riders.
Not to be outdone, Juiced Riders has recently released their 28 mph speed pedelec Cross Current, which is now available for order. With its impressive speed and performance, this e-bike is sure to turn heads.
In this post, we will provide you with an overview of these latest eBikes that have made their way into the market. Each bike comes with its own set of unique features and specifications, making them worth exploring further.
Faraday Cortland: A Closer Look
To start off, we invite you to enjoy a humorous video showcasing the new Cortland. It is evident that the team at Faraday had a great time putting this together, and they certainly know how to make an impression!
Apart from the entertaining video, the Cortland offers more than just a stylish design. Faraday has gone above and beyond by including an auxiliary battery, a GPS tracking device, and even a new smartphone app. It is clear that they have been hard at work to provide a comprehensive eBike experience.
When it comes to performance, the Cortland boasts a 250W front hub motor and a 290Wh lithium battery, neatly incorporated into the frame. With a weight of only 40 pounds, it is impressively lightweight for an eBike of its caliber.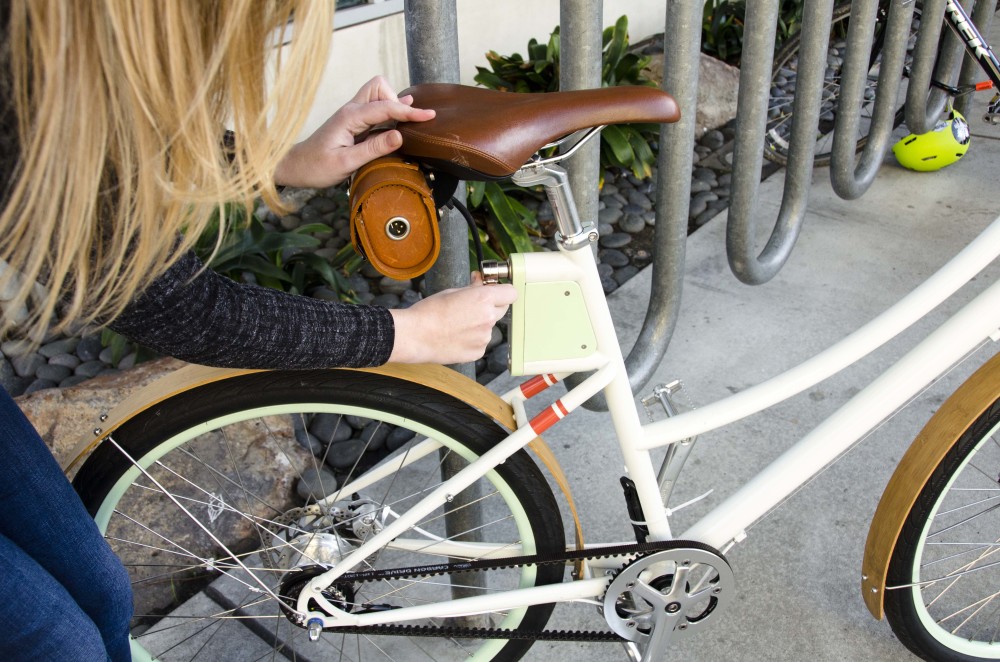 For those seeking an extended range, Faraday has developed an auxiliary battery that can be added to the Cortland, providing a total distance of 40 miles, as reported by the company.
Additionally, Faraday has introduced a GPS Tracking Device, discreetly hidden within the bike. When connected to the Faraday app, this feature enables you to easily locate your bike in case it goes missing. The combination of technology and convenience truly sets the Cortland apart.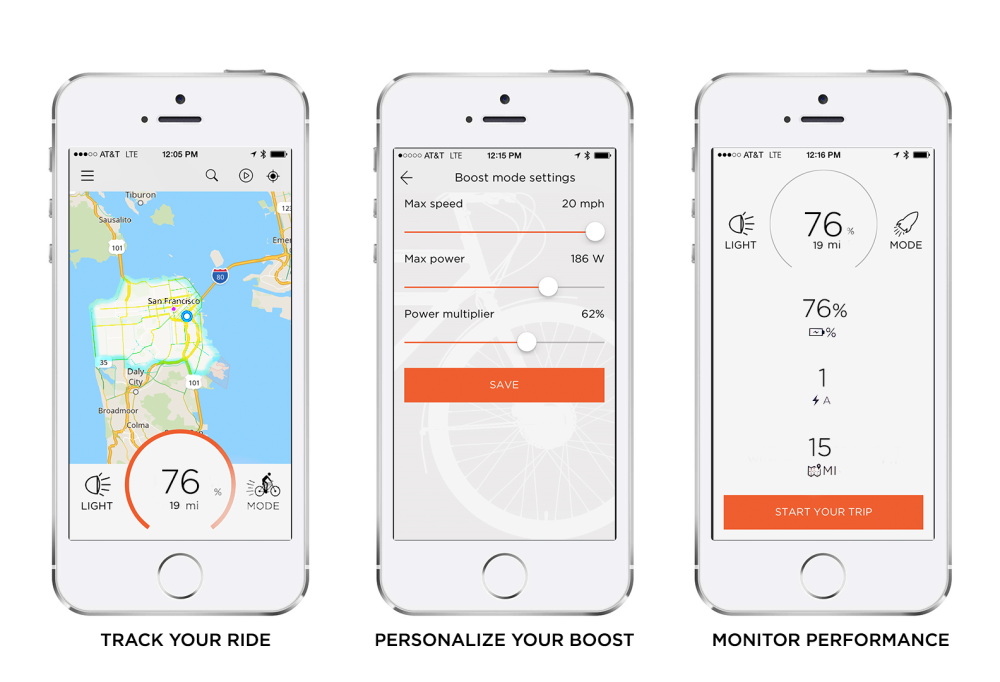 If you're looking to join the Faraday Cortland community, you'll be pleased to know that early bird pricing starts at $1,999 for the Cortland S model on Kickstarter. Don't miss out on this exciting opportunity to own a top-notch electric bike!
Here is a link to the Faraday Cortland Kickstarter page for more information on their new lineup.
Pedego Latch Folding Electric Bike
Pedego continues to introduce new types of eBikes, and the Latch is their latest folding model.
A glimpse at the folded lime green Latch.
Here's a brief video demonstrating how to fold the Latch.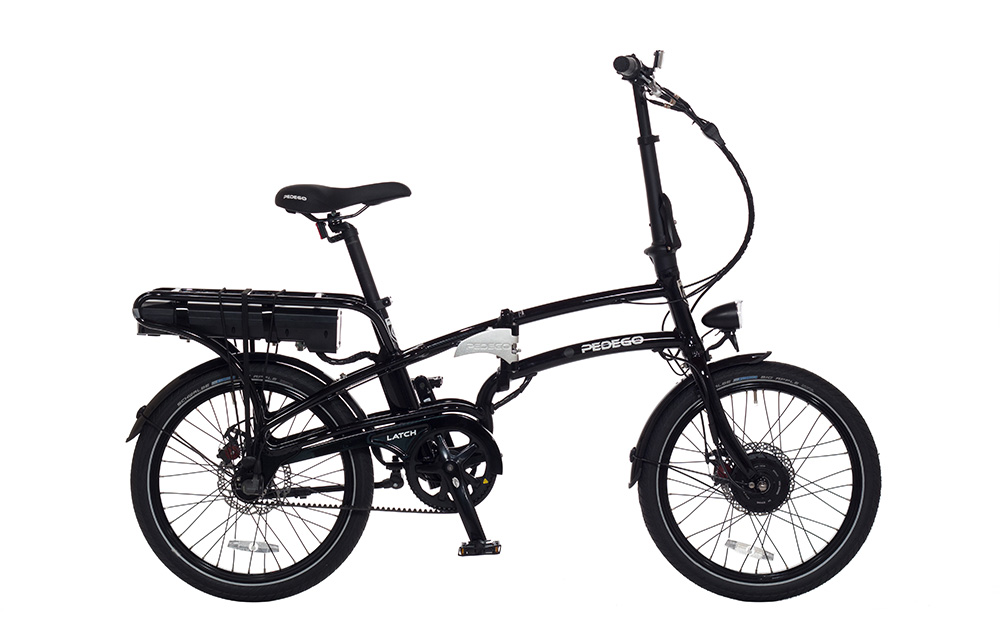 As you may have noticed in the video, the Latch comes equipped with a belt instead of a chain to ensure clean pant legs.
The Pedego Latch is available at a price of $2,595 with the 36V 10ah battery or $2,895 with the 36V 15ah battery.
Here is a link to learn more about the Pedego Latch.
Juiced Riders Cross Current
The Cross Current is a pedal-assist pedelec that can reach speeds of up to 28mph, powered by a 700-watt rear hub motor. Its integrated frame battery maintains a low and centered weight distribution for optimal balance.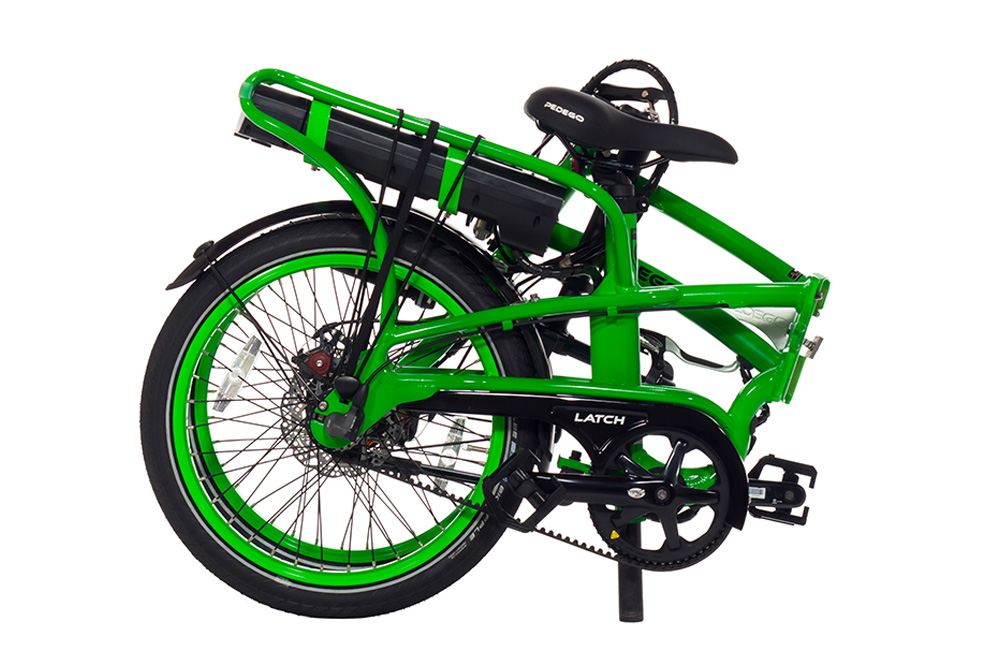 This is the control pad for the Cross Current
The control pad for the Cross Current provides efficient navigation and control. It offers a seamless experience, allowing you to effortlessly maneuver through various settings.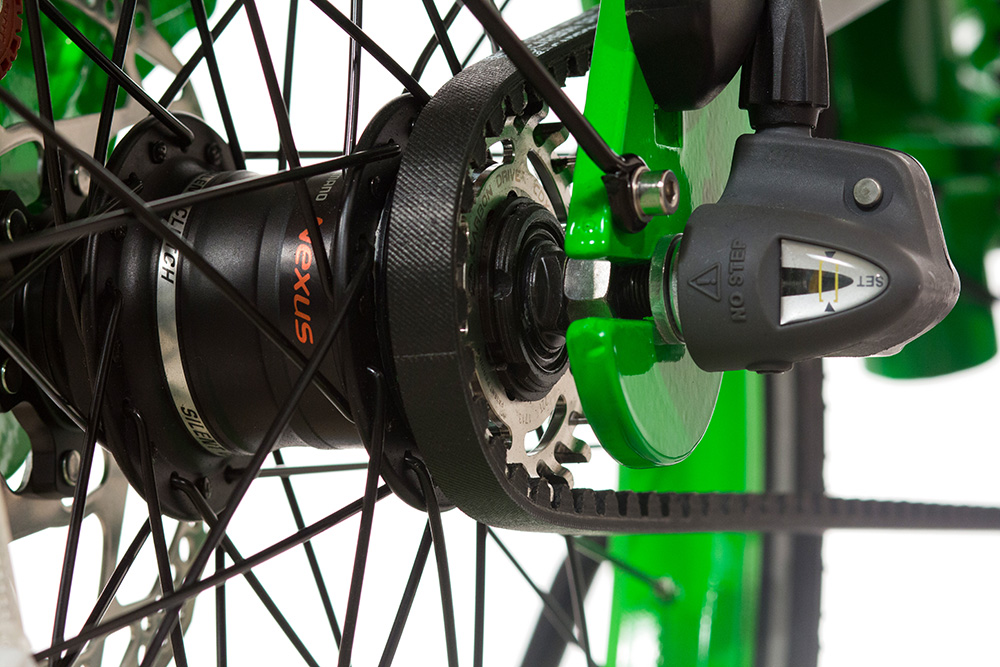 The Sport mode adds an impressive kick
In the Sport mode, the Cross Current unleashes its full potential, providing an exhilarating boost of up to 700 watts of power. This enhanced power output propels you forward, ensuring a thrilling and dynamic ride.
Experience the advanced braking system
One notable feature of the Cross Current is its cutting-edge braking system. Equipped with Tektro hydraulic disc brakes, this bike guarantees exceptional stopping power and precise control. With confidence, you can effortlessly bring the bike to a halt, even in challenging terrains or sudden situations.
Discover two available configurations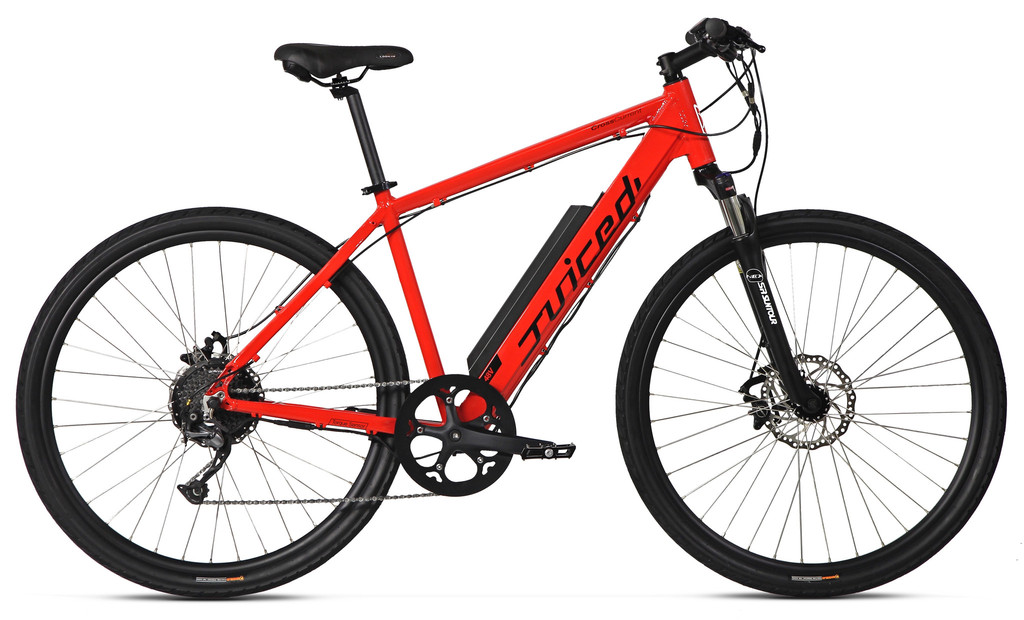 The Cross Current offers you the freedom to choose between two remarkable configurations. You can opt for the 48V 7.8ah model, priced at $1,499, or explore the 48V 10.4ah variant, available at $1,749. These configurations cater to different preferences and ensure a customized riding experience.
48V 7.8ah configuration – Price: $1,499
48V 10.4ah configuration – Price: $1,749
Check out this link for more information
If you are eager to learn more about the extraordinary Juiced Riders Cross Current, we invite you to visit this link. It will provide you with a comprehensive overview, allowing you to delve deeper into the remarkable features and functionalities of this electric bike.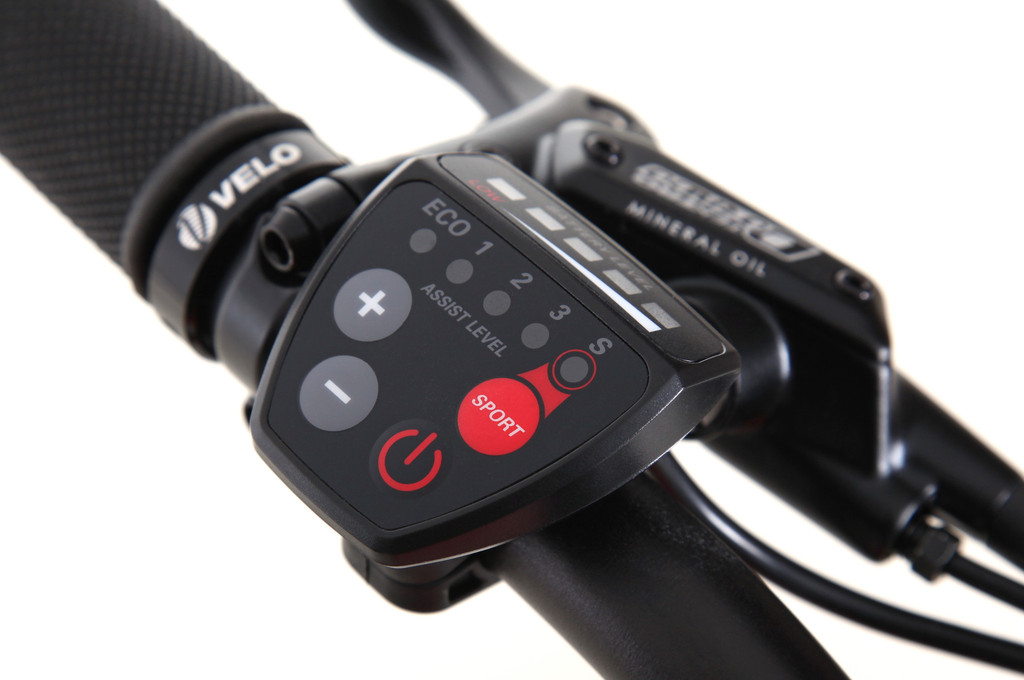 Exciting updates on 2016 electric bikes await
Stay tuned for more thrilling news and updates on the latest 2016 electric bikes. We are constantly working on advancements and improvements to bring you the most cutting-edge and innovative rides.
P.S. Be part of the Electric Bike Report community
Don't miss out on the latest updates from the electric bike world! Join the Electric Bike Report community to stay up-to-date with the latest trends, exciting news, and valuable ebike riding and maintenance tips! Your journey into the world of electric biking awaits!