Introducing the New Pedego E-Bikes for 2015
Exciting Additions to the Pedego Lineup!
Pedego has been hard at work this year, and they are proud to announce their latest offerings for 2015!
Among the new releases, Pedego is introducing an incredible electric cargo bike, a stylish super e-step thru model, and an electrifying mountain bike. These innovative additions are set to revolutionize the e-bike industry.
What's more, Pedego has also enhanced their existing line of e-bikes with exciting new features. From the classic beach cruisers to efficient commuters, a versatile fat bike, and even a remarkable tandem, Pedego has you covered for all your e-biking needs.
Recently, Pedego showcased these remarkable 2015 e-bikes at the esteemed Interbike event held in Las Vegas. As one of the largest bicycle trade shows in the United States, Interbike provided the perfect platform for Pedego to display their cutting-edge creations.
Don DiCostanzo, the CEO of Pedego, personally presented these brand-new Pedego models in a series of captivating videos. Let's take a closer look at what Pedego has in store for us:
The Pedego Stretch Electric Cargo Bike: Discover the Versatility!
Step into a world of possibilities with the Pedego Stretch. This incredible electric cargo bike is designed to offer unparalleled versatility. With both front and rear cargo capacity, the Stretch allows you to carry various loads with ease. Whether it's people or a multitude of different cargo, the adjustable rear rack platform can handle it all.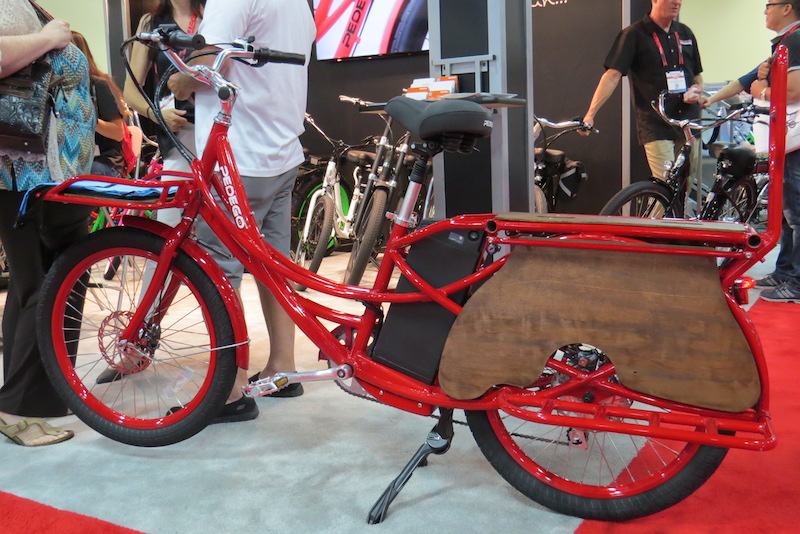 The Pedego Boomerang: A Super Step Thru E-Bike with Style
Embracing the renowned Pedego beach cruiser components and ride style, the Boomerang is a state-of-the-art super step thru e-bike. Its sleek design and impressive performance make it a true standout, promising an enjoyable and effortless ride.
The Pedego Ridgerider: Conquer Mountains with Ease
Gear up for adventure with the Pedego Ridgerider e-mountain bike. This remarkable electric mountain bike is built to handle even the toughest terrains. Experience the thrill of off-road biking while enjoying the convenience and power of Pedego's cutting-edge technology.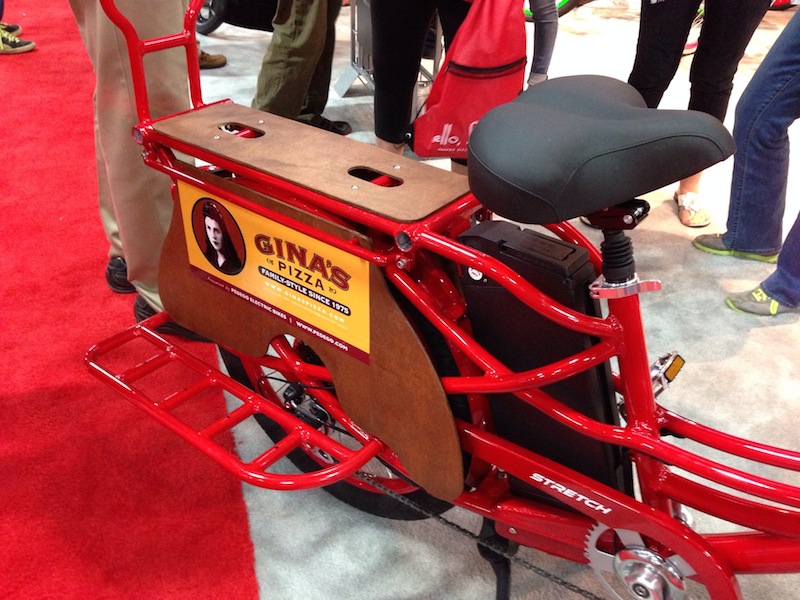 The Pedego Cruiser Lineup and the Trail Tracker Fat E-Bike
For those seeking the classic cruiser style, Pedego offers the Cruiser e-bikes, ensuring a comfortable and stylish ride. Additionally, for the adventure seekers, the Trail Tracker fat e-bike is the ultimate choice. Conquer any surface with its robust design and unbeatable performance.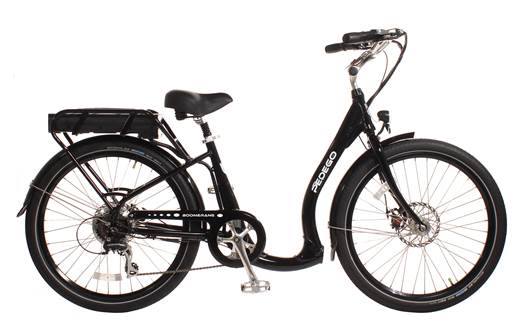 The Pedego City Commuter Line and the Ford Super Cruiser
Looking for an efficient and reliable commuter? Look no further than the Pedego City Commuter e-bikes. These sleek and practical models are designed to make your daily travels a breeze. And for those who crave a touch of luxury, the Ford Super Cruiser is the epitome of elegance and power.
Experience the Future of E-Biking with Pedego's 2015 Lineup!
Here are a few captivating pictures of the new Pedego e-bikes, providing a glimpse into the incredible designs and features that await you.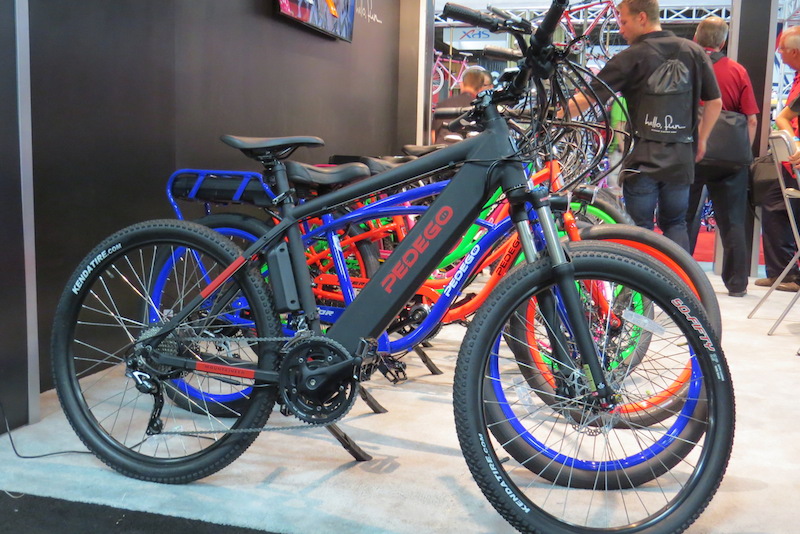 Join the Pedego revolution and discover a world of limitless possibilities through their remarkable range of e-bikes. Ride in style, convenience, and true power with Pedego. Explore their website for more details and take your e-biking experience to new heights!
The Pedego Ridgerider: A Powerful E-MTB
The Pedego Ridgerider is an extraordinary electric mountain bike equipped with a reliable geared rear hub motor and an integrated lithium battery cleverly situated inside the downtube of its frame. This innovative design ensures a harmonious combination of power and style.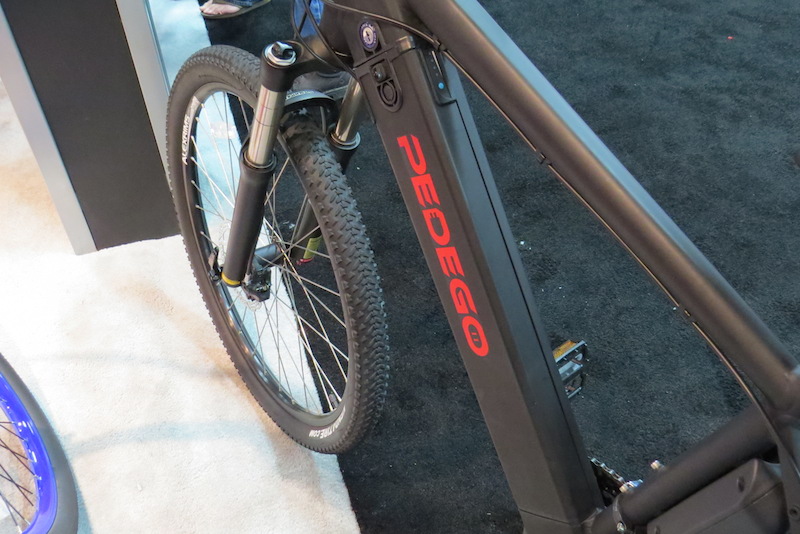 A Convenient Battery Solution
One notable feature of the Ridgerider is its easily removable battery, accessible from the side of the downtube. This thoughtful design allows for effortless battery removal and replacement, ensuring uninterrupted adventures and convenient charging.
Enhanced Visibility and Control
With a vibrant display strategically positioned at the forefront of the handlebars, the Ridgerider ensures enhanced visibility and effortless access to essential information. This prominent display provides riders with real-time data, allowing them to stay informed and in control throughout their exhilarating journeys.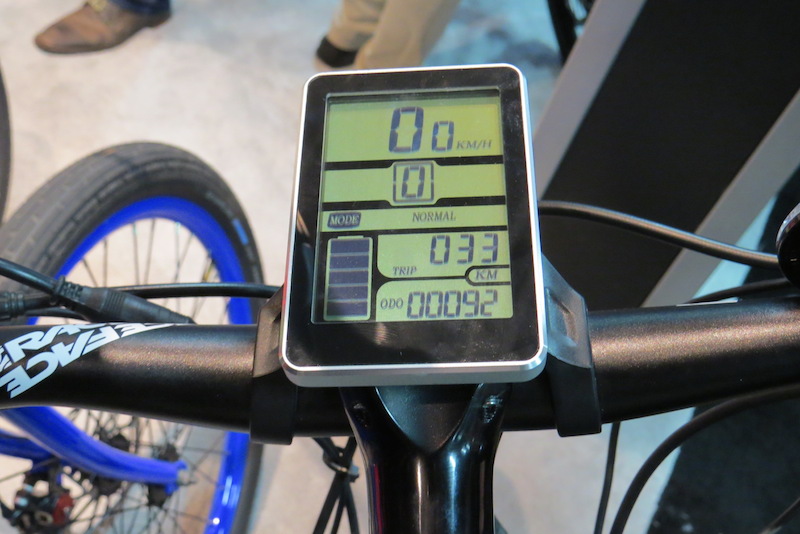 Unveiling the Mag Wheels
Pedego, a leading innovator in the electric bike industry, now offers mag wheels on select models of their exceptional bikes. These mag wheels not only exude elegance and style but also possess the remarkable ability to support heavier riders without compromising performance. Furthermore, these wheels require minimal maintenance, eliminating unnecessary burdens and allowing for worry-free adventures.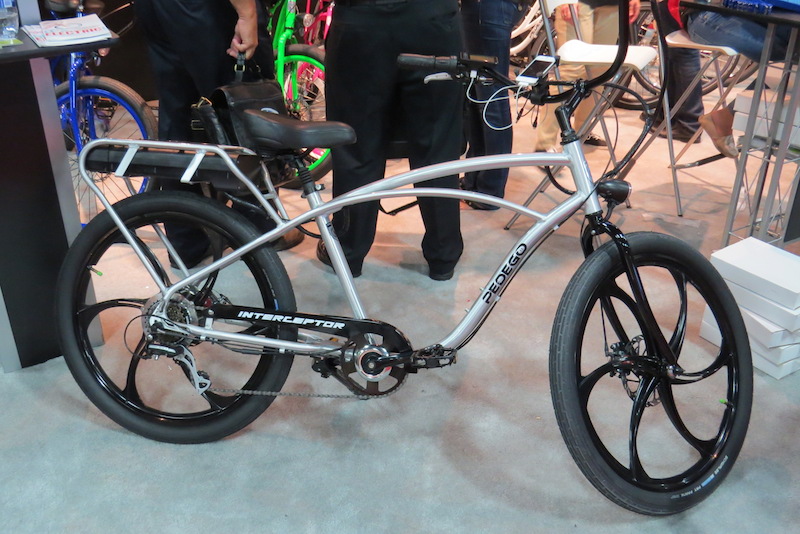 Stay Connected with Pedego
That's all for now, but stay tuned as we bring you more exciting updates about the new Pedego e-bikes. Don't miss out on the latest developments in the world of electric biking. Join the Electric Bike Report community for timely insights from the electric bike world, along with valuable ebike riding and maintenance tips. Embrace the future of biking with Pedego!
P.S. Continue your electric bike journey by joining the Electric Bike Report community today. Let's embark on thrilling adventures together!