Introducing KBO's New E-Cargobike with Impressive Payload and Range
KBO, also known as keep biking on, is excited to announce the addition of their Ranger e-cargobike to their e-bike lineup. This incredible bike with 20″ wheels boasts a rear rack carrying capacity of 120 lb (54 kg) and a total load rating of 400 lb (181 kg). With a weight of just 77 lbs (35 kg), it is highly capable and efficient.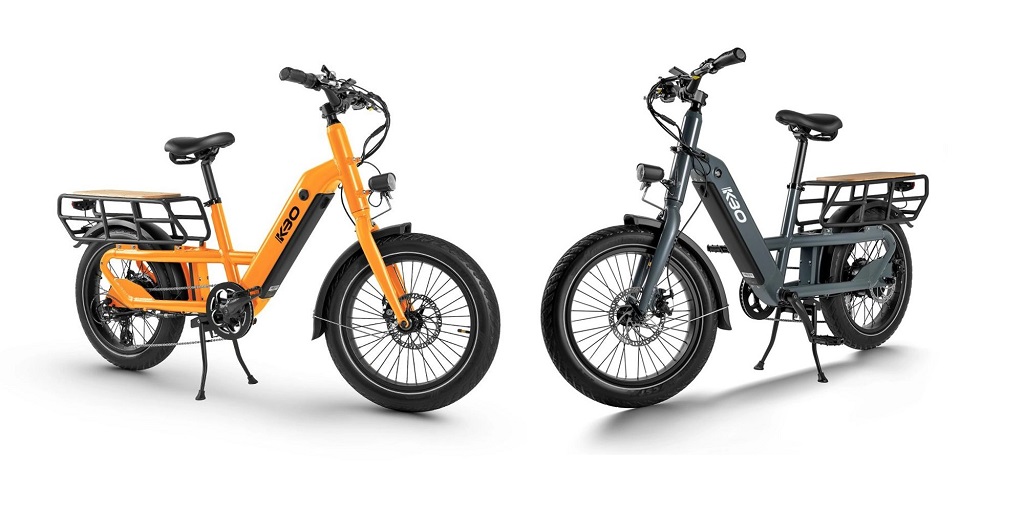 Not only does the Ranger offer an impressive carrying capacity, but it also provides room for a passenger. Additionally, optional footboards can maximize the bike's full potential. You can trust that KBO has included top-notch features such as a rear geared hub motor with a continuous power rating of 750W, an 840 Wh battery, and mechanical disk brakes. The Shimano 7-speed derailleur ensures smooth gear shifting, while the fenders, LED hardwired lights (including brake light), and sturdy central kickstand add even more convenience.
The Ranger is available for pre-order at a price of US$1699, with shipping set to begin in January. This incredible e-cargobike is sure to revolutionize the way you transport your goods.
Discover the PWR Balance E-Bike for Kids
When it comes to teaching kids how to ride a bike, balance bikes are considered the ultimate tool. These bikes allow children to learn balance from the very beginning, removing any fear or hesitation commonly associated with stabilizer wheels. Taking it a step further, PWR Bikes introduces the Superbolt, an electric balance bike that combines the benefits of a traditional balance bike with the power of an 18V brushless motor.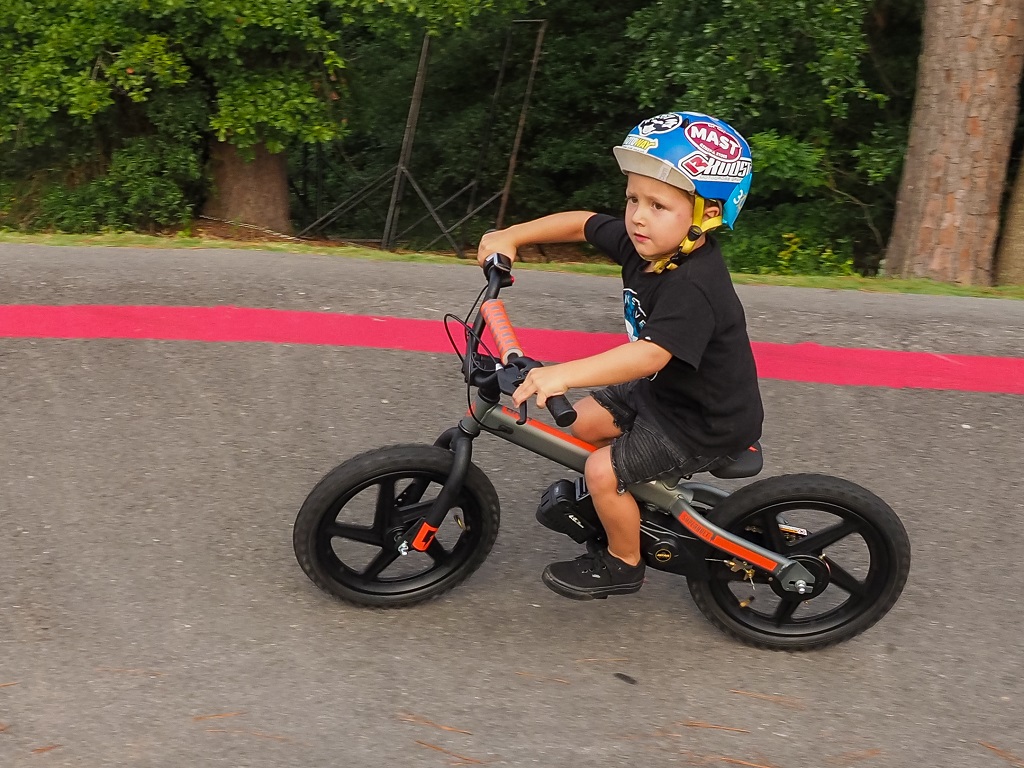 The Superbolt features a lightweight aluminum frame and 16-inch wheels, perfectly suited for young riders with a low standover height of 13.5 inches. Its twist grip throttle and rear drum brake provide intuitive control, allowing kids to confidently increase their speed in three modes (5, 7.5, and 11 mph). Rest assured, the design of the Superbolt still allows kids to easily put their feet on the ground for added stability.
If you're looking to enhance your child's bike riding experience, the Superbolt is the perfect choice. Visit this link to learn more and order your own Superbolt today.
Introducing the Battery Watch
The Battery Watch is currently in stock and available for purchase at a price of US$849. If you're interested in this product, you can find more information and make a purchase by visiting the Bicycle Retailer and Industry News (BRAIN) website.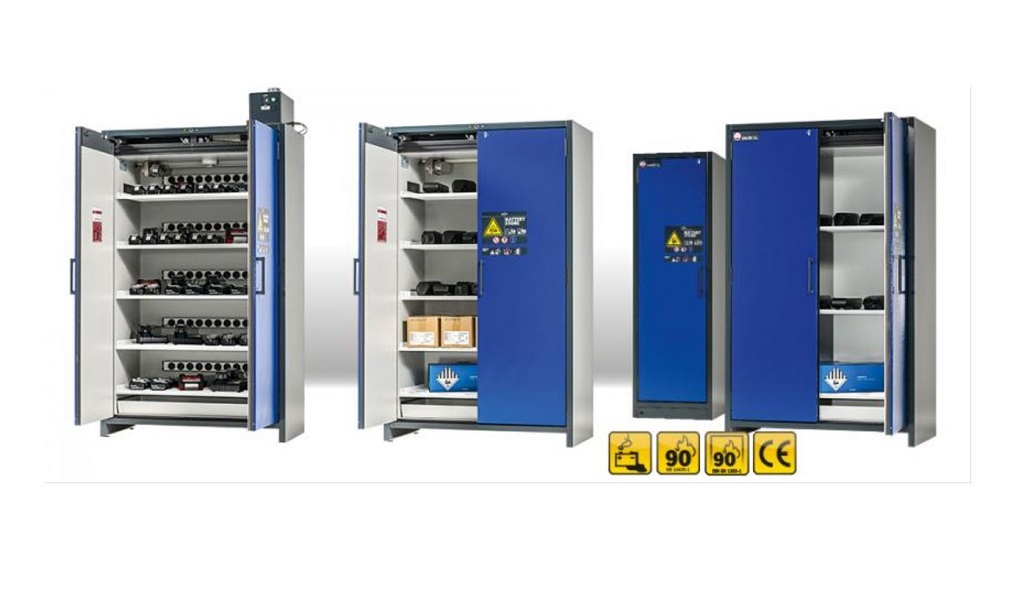 The First E-bike Battery Recycling Program
Recent news from Bicycle Retailer and Industry News (BRAIN) highlights the collaboration between PeopleForBikes and Call2Recycle in establishing the industry's inaugural e-bike battery recycling initiative for U.S. retailers. The goal is to enable riders to return expired or faulty e-bike batteries to retailers for safe disposal and recycling. This program is supported and funded by approximately 20 industry suppliers and manufacturers, aiming to reduce overall recycling costs. Retailers can enroll in the program starting February to become designated collection sites.
Notably, the article provides practical recommendations from HPS, a part of PeopleForBikes' e-bike subcommittee. Besides a fire-resistant cabinet, retailers should have a "charging station cart" made of metal wire construction, equipped with wheels for easy mobility during emergencies. It is crucial to have at least one Class ABC fire extinguisher nearby and a smoke alarm, preferably wired to the security system to promptly alert the fire department. HPS strongly advises against leaving battery packs unattended while charging, emphasizing safety measures for retailers and bike owners.
Exciting Advancements in Battery Technology
According to Automotive World, Mahle, a renowned automotive supplier known for its X35 e-bike motor system, has joined forces with Allotrope to explore the possibilities of using an electric moped as an urban delivery vehicle. This innovative solution envisions utilizing a small, inexpensive lithium-carbon battery that can be rapidly recharged in as little as 90 seconds between stops. The technology relies on a combination of traditional lithium-ion batteries and supercapacitors known for their fast charging capabilities, albeit with less charge retention. Electric buses already incorporate supercapacitors, benefiting from frequent stops that facilitate regular charging cycles. If successful, this breakthrough could have implications for the future of e-bikes as well.
Introducing Cowboy Care Callout Service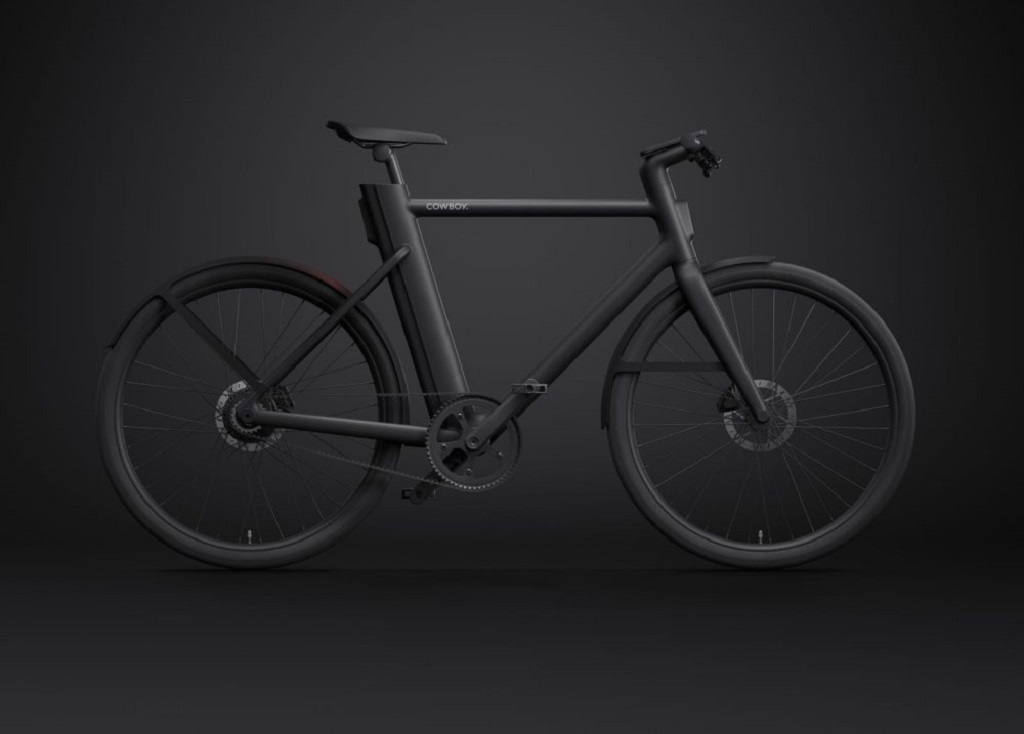 Cowboy, the manufacturer of the stylish city e-bike, now offers Cowboy Care – an on-demand, comprehensive maintenance subscription service. This subscription ensures unlimited maintenance support for your e-bike. For more information and to subscribe to Cowboy Care, please visit the Cowboy website.
Available to Cowboy owners across 22 cities in Europe and the US, the company claims to offer a comprehensive range of services, from cleaning to parts replacement, and even flat tire repair. They have a team of certified technicians who will come to your desired location to assist you with any issues you may encounter.
Cowboy Care is currently available in 14 cities in Europe, including Amsterdam, Berlin, Hamburg, Paris, London, Gent, München, Bruxelles, Köln, Antwerpen, Rotterdam, Dusseldorf, Utrecht, and Frankfurt. It is also fully operational in 8 cities across the US, namely San Francisco, Manhattan and Brooklyn in NYC, Los Angeles, Chicago, Washington, Seattle, San Diego, and Portland.
To avail this service, Cowboy owners can subscribe to Cowboy Care for a monthly fee of €20 / £20 / $20, billed annually.
INFRASTRUCTURE UPDATE
The latest report from The Conversation highlights a significant development in the nation's infrastructure. After extensive debates and negotiations, Congress has passed a sweeping measure that allocates a staggering US$1.2 trillion in funding. A noteworthy portion of this budget will be dedicated to enhancing the safety of pedestrians and cyclists. In fact, around $11 billion is specifically earmarked for initiatives aimed at creating safer highways and streets. This will include crucial investments to upgrade sidewalks, bike lanes, and street crossings – all of which play a vital role in ensuring the well-being of pedestrians and cyclists.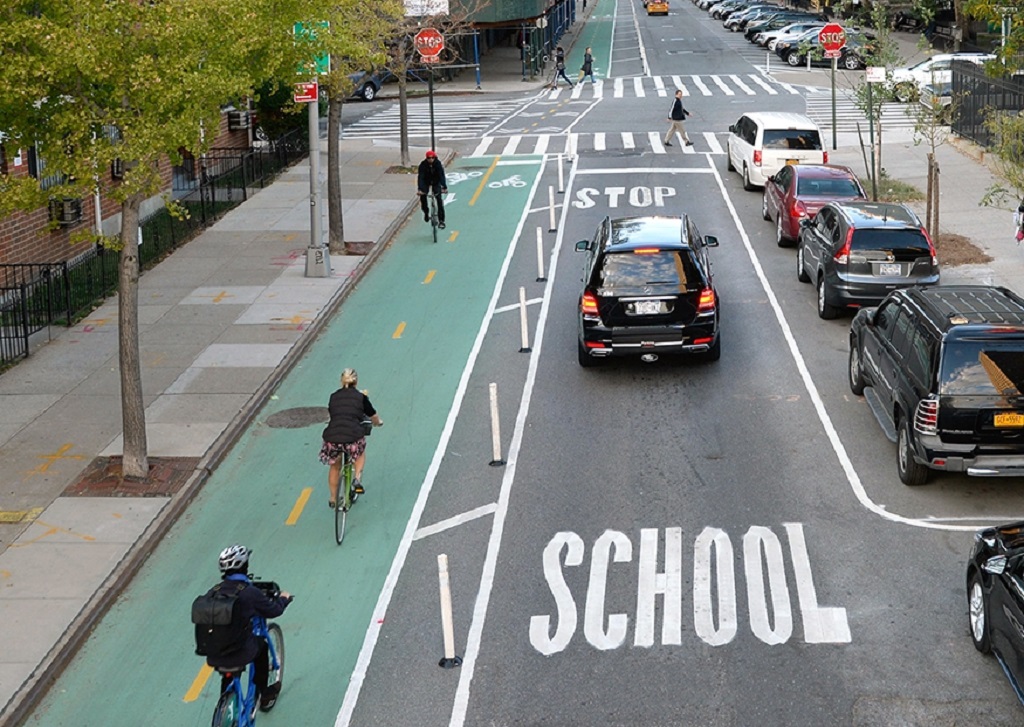 Speaking of infrastructure improvements, Streetsblog USA presents a fascinating post about the incredible impact of e-bikes and the importance of well-designed and secure bike lanes. The article highlights how New York City has experienced a noticeable surge in bicycle traffic, with a 33 percent increase in bicycle trips in 2020 alone. Over the past five years, the number of bicycle commuters in the city has grown five times faster than in other major urban centers across the US. With an extensive network of 1,375 miles of bike lanes, the city is reaping the rewards of its investment in cycling infrastructure.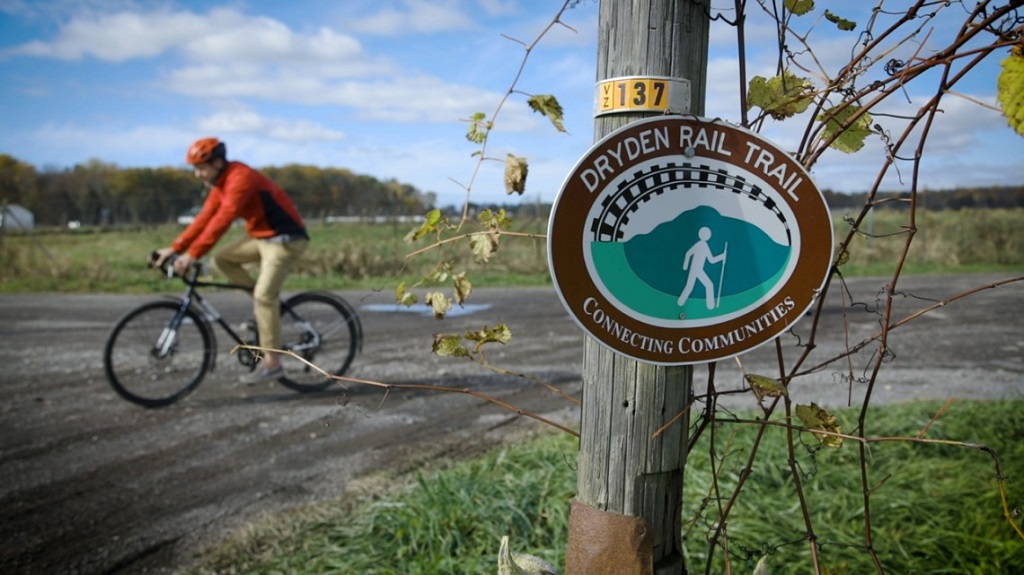 An outstanding example of innovative infrastructure can be found in the form of the Dryden Rail Trail, located in the Finger Lakes region of upstate New York. This remarkable 14-mile multi-use trail, which connects Dryden to Ithaca, is a testament to the region's commitment to sustainable transportation. As depicted in the captivating video below, the project has recently taken a significant step forward with the completion of a new section that links Ithaca to neighboring communities.
TIER ACQUIRES NEXTBIKE
Pondering over the reason for EBR covering a business story regarding two German-based companies – Tier, headquartered in Berlin, has recently purchased Nextbike from Leipzig.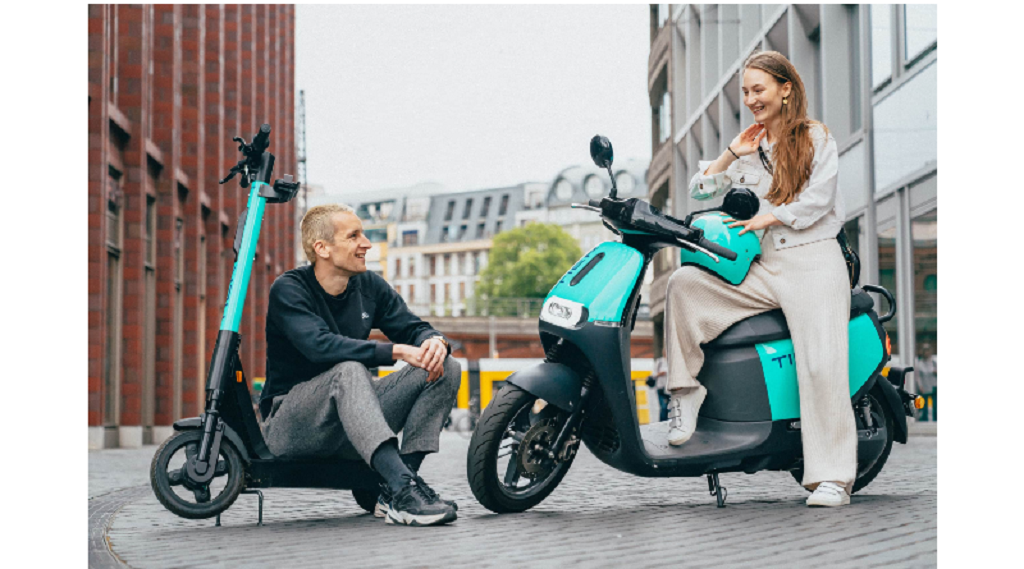 The true significance lies in the emergence of a colossal force in the realm of electric micromobility. This acquisition has led to the creation of Europe's leading provider of electric micromobility, boasting a staggering fleet of over 250,000 vehicles spread across more than 400 cities.
But Tier's ambitions extend beyond shared e-bikes and e-scooters. Their public relations statement highlights, "The integration of bicycles, e-bikes, cargo bikes, e-scooters, and e-mopeds within free-floating, station-based, and hybrid sharing systems establishes the industry's pioneering multimodal platform. Consequently, choosing between various modes of transportation for each journey becomes effortlessly convenient for users, eliminating the necessity of personal vehicles."
Notably, some cities in Europe already offer Tier electric mopeds.
Thus, residents of the United Kingdom (where both Tier and Nextbike were already in operation) may witness a widespread deployment of additional e-scooters and e-bikes, as these two forms of transportation are often intertwined. Furthermore, this deal might equip Tier with the necessary resources and confidence to venture into the United States.
Engaging with Readers